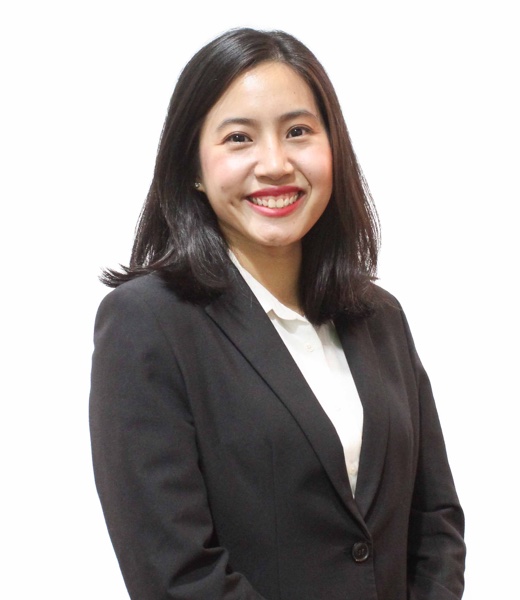 Jeanette LAI
Phone: +65 6434 3629
Senior Associate
Qualifications:   
LLB Hons (Singapore Management University)
Advocate & Solicitor (Singapore)
Practice Areas:   
Conveyancing Practice:

Number of Years in Practice: 5 years
Number of Years in Practice in Conveyancing: 3 years
List of Banks represented over the years in practice: DBS, UOB, OCBC, HSBC, Standard Chartered Bank, CIMB, Citibank, Hong Leong Finance and Maybank
Represented both individuals & companies as a lead counsel in various conveyancing matters, namely sale and purchase of properties (including residential, HDB commercial & industrial properties – both completed properties and properties under construction). This includes advising on and drafting of options/ sale and purchase agreements, sale / purchase of private/ commercial properties, JTC factories, CPF usage, tenancy agreements, auction sale options, mortgagee sale options, Trust Deeds, part sale and purchases (decoupling), transfers pursuant to an Order of Court, refinancing, redemption of mortgage loans.
Represented financial institutions in the mortgage, refinancing, additional facilities and redemption of properties and in the preparation of security documents in relation thereto.
Prior to her focus on real estate practice, Jeanette commenced her legal practice in matrimonial and family related disputes, by assisting in a wide spectrum of cases, including contentious divorces, judicial separation, division of matrimonial assets, custody, care and control and access disputes in all levels of the Singapore Courts. Jeanette has also advised and assisted clients in Mental Capacity Act deputy applications, Grant of Representation applications, Lasting Power of Attorneys, and drafting of bespoke Wills.
Languages/Dialects
English and Mandarin