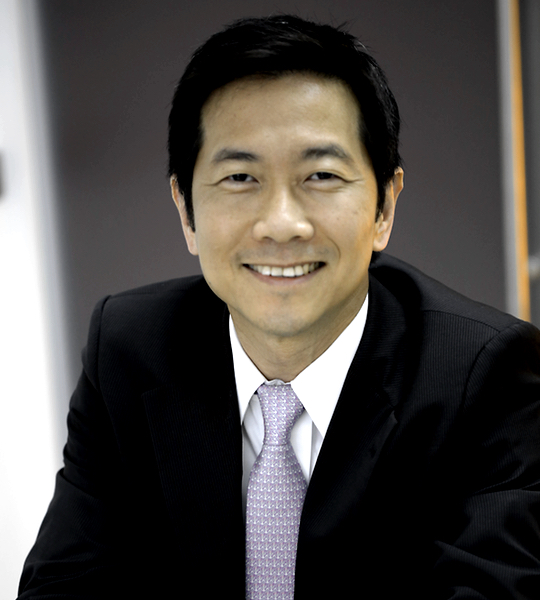 Simon H.T. TAN
Phone: +65 6327 8481
Managing Director
Location: Clifford Centre Office   
Qualifications:   
LLB Hons (Singapore)
Advocate & Solicitor (Singapore)
Solicitor (England & Wales)
Practice Areas:   
Civil Litigation
Family Law
Corporate Insolvency
Probate & Administration
Estate Planning & Trusts
Real Estate & Conveyancing
Simon Tan handles a variety of commercial litigation matters particularly in areas such as corporate contractual disputes, directors' duties, corporate insolvency, defamation, property dispute, trust, probate and administration. Simon was called to the Singapore Bar as an Advocate and Solicitor in 1990 and started work as a shipping and general litigation lawyer in Godwin & Co. He then joined Allen & Gledhill where he practiced for 6 years as a shipping and commercial litigation lawyer. In 2003 Simon co-founded Attorneys Inc. LLC in 2003 with Shirley Lourdes. During his years of practice, Simon has had the opportunity to handle and be involved in various high profile cases including the Pineapple King's case in 1993, the Pertamina case involving the Indonesian government, an estate dispute arising from the Silk Air crash over Palembang, Indonesia in 1997 and the recent Slim 10 matter involving a landmark decision on product liability and medical issues. Simon also has experience in handling contested corporate wind-ups and directors' liabilities. In recent years, Simon has also expanded his portfolio to include acting for private clients in the sales and purchases of residential properties as well as representing banks and financial institutions in mortgage related transactions. In addition to his practice, Simon is a permanent tutor in various subjects at the annual Postgraduate Practice Law Course conducted by the Board of Legal Education. He has conducted Advocacy classes for students of the Law Faculty of the National University of Singapore as well as various seminars, conferences and talks on wills and trusts for various companies and organisations. In the course of his practice as a lawyer, he has also been interviewed by the Singapore Straits Times, the Business Times, Lianhe Zaobao and Shin Min Daily and the New Paper. He has been approached by Channel News Asia, Mediacorp Studios and CNBC to give his views on various issues over television.