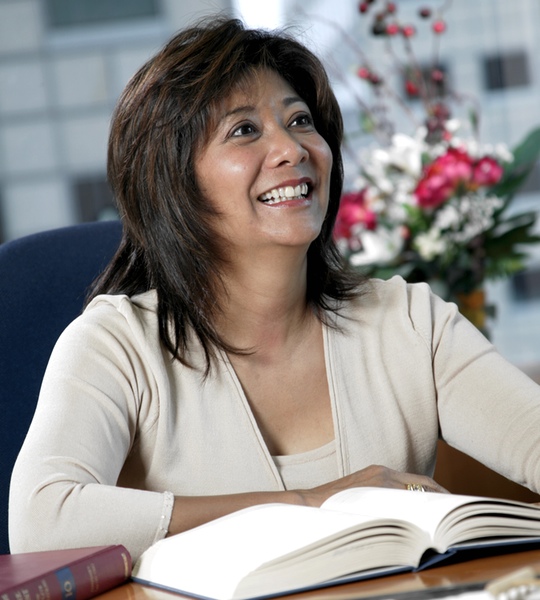 Catherine HANAM
Phone: +65 6332 2818
Managing Director
Location: Suntec City Office   
Qualifications:   
LL.B Hons (London)
Barrister-at-Law (Middle Temple), [1984 – 1994]
Advocate & Solicitor (Singapore), 1986
Solicitor (England & Wales), 1994
Practice Areas:   
Mergers & Acquisitions
Company & Commercial Law
Corporate Restructuring
Real Estate & Conveyancing
Joint Ventures
Venture Capital
Employment Law and Employee Benefit Schemes
Estate Planning & Trusts
General:          
Commissioner for Oaths
Notary Public
Catherine's legal practice spans over 25 years.
Catherine advises clients in general corporate and commercial matters, mergers and acquisitions and joint ventures and has had wide experience in cross-border transactions covering jurisdictions such as Singapore, Australia (New South Wales), Brunei, Cook Islands, Cambodia, Hong Kong, Indonesia, Malaysia, Myanmar, Philippines, Thailand and Vietnam.
Catherine has acted for both local clientele as well as multi-nationals and has advised and structured effective corporate structures for investments in various businesses in Singapore and other jurisdictions.  She also works frequently with foreign law firms, providing Singapore law advice on various transactions undertaken.
Catherine's portfolio also includes real estate transactions in Singapore and she regularly acts for individual and corporate clientele in sales and purchases of residential, commercial and mixed development properties.  In particular, Catherine has acted for foreign investors both residing in and out of Singapore in their acquisitions of Singapore property. Catherine's real estate practice started when she first joined Ramdas & Wong and she has continued practicing in this sector throughout her career in David Chong & Co, Chor Pee & Company, Chor Pee & Partners, PK Wong & Advani and PKWA Law Practice LLC. During her career, Catherine has acted for various local and banks, such as DBS Bank, UOB Bank, OCBC Bank, Standard Chartered Bank, Citibank, HSBC Bank, CIMB Bank, ANZ Singapore and Lloyds TSB Bank PLC, in their mortgage related transactions for real estate purchases, in respect of both private and commercial properties and company acquisitions.
Projects of significance which Catherine has undertaken include:
advising a privately held investment company in connection with its acquisition of an interest in a REIT manager in Singapore and in its financing and security documentation.
advising a major multi-national corporation listed on the New York Stock Exchange worth in excess of US$40 billion, on the Singapore law aspects of a world-wide demerger, commercial agreements, corporate re-structuring, asset and business transfers, employment and intellectual property related issues.
advising a US listed major multi-national corporation on the Singapore law aspects of a world-wide merger, commercial agreements, corporate structuring, asset and business transfers.
advising a Singapore company in a US$40 million acquisition by a US based MNC.
advising a Japanese public listed multi-national corporation on the re-structuring of a group of subsidiaries which involved negotiating the acquisition of shares held by the minority shareholders in various property and hotel projects in Australia including restructuring of loans and inter company debts and liquidation of companies in Hong Kong, Cook Islands and British Virgin Islands.